The first open mic I attended was during a snowstorm in January. Despite the weather the basement bar was fill to the brim with people all vying for the opportunity to entertain. My plan that night was to try out some new material. I had written a series of humorous anecdotes performed from the perspective of the lamp in my father's hospital room. All the anecdotes were about my pop's recent aneurysm. Looking back I was clearly trying to work some stuff out, though I don't think any of that stuff was comedy.
As I waited my turn I watched person after person bomb. The jokes were mostly banal. How come anybody uses voicemail? Don't they know about texting? Don't you guys hate Tinder? Where's is the G spot, am I right? That type of stuff. But about midway through the night there was a guy who got up. He was handsome in a late-nineties boy band kind of way. He gave off a Nick Lachey vibe. So, O-town saunters to the microphone and proceeds to berate the audience: why aren't you dickheads laughing!? It's a motherfucking Tuesday night!? WOO!? The crowd greets him with indifference, barely acknowledging LFO as they mentally prepare their sets. But Soul Decision was undeterred by the ambivalence. He continued: You motherfuckers ready for this? I am going to take off my pants! Yeah!
Take That then proceeded to unbuckle his belt, jump in the air, and almost take off his pants. They get caught around his ankles and the change in his pockets goes flying across the room. Standing in his underwear Boyzone attempts his first real joke: Do you think gay dudes know about prison? They'd love it. There is lots of gay sex in there. Silence in the room. The audience continued to be silent for another four minutes and thirty five seconds, the entirety of the guy's set. Eventually the dude just waddled off stage, never taking the time to pull up his trousers.
Reflecting on that moment made me think about all the other terrible things that happen in the cesspool of sadness that is the stand up scene . Below I asked some comedian friends to tell me about the worst things they've ever experienced at an open mic. I also took their photos.
Natalie Norman , The Crimson Wave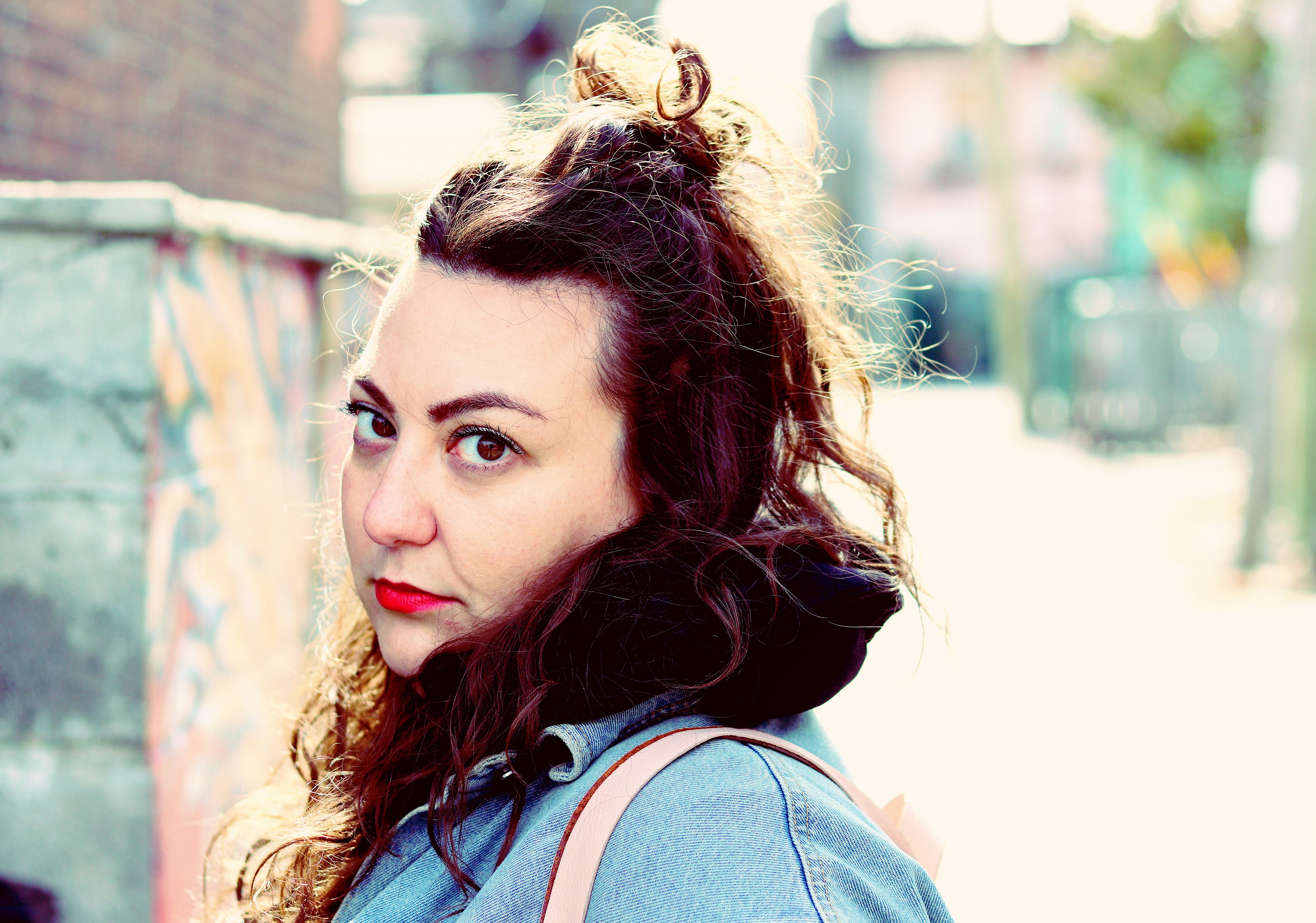 The worst open mic I ever attended was at Zanzibar, a strip club in downtown Toronto. I went in assuming it would be a bunch of comedians performing sets, then maybe a strip show after. I was wrong. The way it worked was a stripper would go on stage, perform for two songs/dances, then a comedian would go up and perform five minutes of material. It was a disaster. This may seem obvious but I can promise you people waiting to see women get naked do not want to see comedians talk about getting naked. Also, the show was set to run approximately five hours!