You buy Ontario peaches exclusively and favour honey your friend harvested from her rooftop bees, but what about keeping your binge-watching tendencies hyper-local, too? Here are seven Canadian TV shows you should be watching, from heartwarming inclusive comedies like Schitt's Creek to under-the-radar sci-fi with cult followings like Wynonna Earp.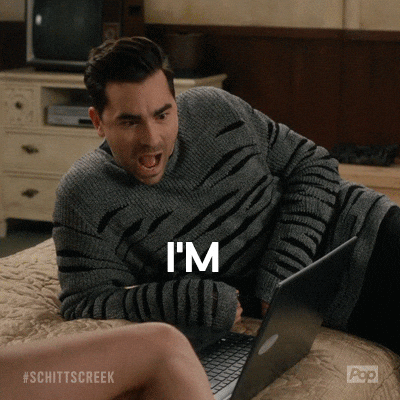 1. SCHITT'S CREEK
Genre: Comedy
Cast: The beloved CBC comedy stars real-life father-and-son duo Dan and Eugene Levy as *fictional* father and son David and Johnny Rose. Eugene's long-time collaborator Catherine O'Hara plays his wife, Moira, while the inimitable Annie Murphy plays David's sister, Alexis—yes, the woman behind the now-iconic Schitt's Creek tagline, "Ew, David!"
Tell me the plot as quickly as possible: A filthy-rich family suddenly finds themselves broke and is forced to relocate to the small town of Schitt's Creek where they run a motel. Hi-jinks, romance and unexpected familial bonding ensue.
Why people love it: How much time do you have? Critics love it—Schitt's Creek was named Best Comedy Series at the 2019 Canadian Screen awards and Dan Levy just won an MTV Movie and TV Awards for Best Comedic Performance—and fans adore the show for its inclusive portrayal of relationships; David Rose is pansexual and has been romantically involved with men and women, most recently stealing everyone's hearts with his tender relationship with Patrick (played by Noah Reid).
How to watch it: The series airs on CBC in Canada and the cable network Pop TV in the U.S. Live in a streaming-only household? Fear not—all five seasons of Schitt's Creek are available to stream for free on 

CBC Gem

.
Will it return for another season? The sixth (and final, sob) season will air in 2020.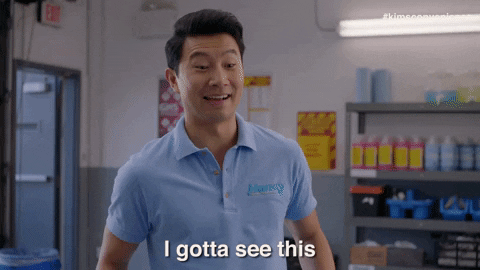 2. KIM'S CONVENIENCE
Genre: Comedy
Cast: Paul Sun-Hyung Lee stars as Appa, a role for which he won Best Lead Actor in a Comedy at the 2018 Canadian Screen Awards. Jean Yoon plays the role of Umma, while Andrea Bang and Simu Liu star as siblings Janet and Jung, respectively.
Tell me the plot as quickly as possible: Based on a play by Inis Choi that he wrote as a way of creating a platform for himself and a platform for Asian Canadians, the heartfelt sitcom centres around the Kim family whose parents own a Korean Canadian convenience store.
Why people love it: Fans of the series affectionately call themselves KimBits (cute) so you know the love is real. Critics also heart the show—it has gotten rave reviews from publications like Vultureand the New York Times and has bagged several awards including a Canadian Screen Award in 2018 for Best Comedy Series.
How to watch: There have been three seasons of the CBC sitcom so far. Season 3 aired in January 2019 on CBC and at press time, two seasons are available to stream on Netflix Canada, but all three seasons are available to stream on CBC Gem.
Will it return for another season? The show has been green lit for a fourth season but TBD on when it will air.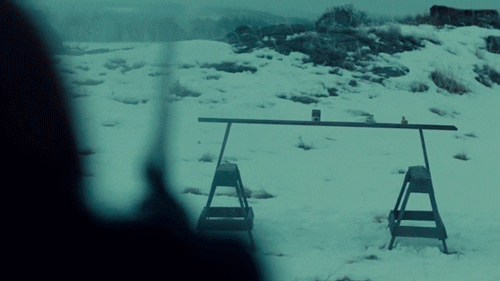 3. WYNONNA EARP
Genre: Supernatural/science fiction
Cast: Melanie Scrofano stars as the titular Wynonna Earp while Schitt's Creek alum Tim Rozon plays Doc Holliday. Dominique Provost-Chalkley and Katherine Barrell also co-star.
Tell me the plot as quickly as possible: Based on a comic book created by Beau Smith, Wynonna Earp is a little bit country (Wynonna is the great-great-granddaughter of legendary Western lawman Wyatt Earp) and a little bit supernatural (the Earp offspring battles reincarnated outlaws that Wyatt killed along with other supernatural beings in a cursed area near the Canadian Rockies called the Ghost River Triangle).
Why people love it: To say that Earp has a devoted fan base would be the understatement of the century. They call themselves "Earpers," naturally, and have been working tirelessly to save the show in light of IDW Publishing's (which owns the rights to the comic book and TV series) difficulty funding it. Critics love it, too—