TO LISTEN TO THE PODCAST – CLICK HERE – http://www.thedrvibeshow.com/the-dr-vibe-show-stacy-ann-buchanan-the-blind-stigma/
Stacy-Ann Buchanan is a professionally trained theater and film actress with numerous theater productions, numerous commercials and film credits under her belt. She's also dabbled in commercial modeling and has graced several magazine editorials, fashion shows, swimsuit calendars, makeup tutorial videos and numerous other projects. In 2009, she produced and hosted her first talk show with ThatChannel and worked as a hostess/interviewer with Urban Review for events happening in and around the city of Toronto.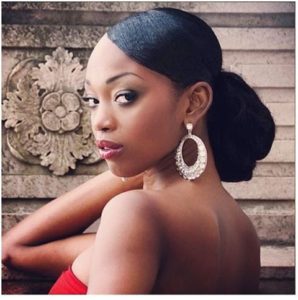 September of 2010, gave her the opportunity to land her first leading role in a short film called Trespassing, which has acclaimed great reviews. In 2012, she created and produced her first event, The Mystic Effect (TME), a show that embodies music, poetry, dance, fashion and film. The overwhelming success of the show prompted her to create her own production company, Stacy-Ann Buchanan Productions and on April 28, 2013 in collaboration with *The Mystic Effect 2013* her company was launched. On March 8, 2014 she was presented with the Entrepreneur Award at the International Women Achievement Awards. She prides herself on being a budding Philanthropist. Part proceeds from everyThe Mystic Effect show went towards a charity foundation. In March 2014, she established the Stacy-Ann Buchanan Bursary.